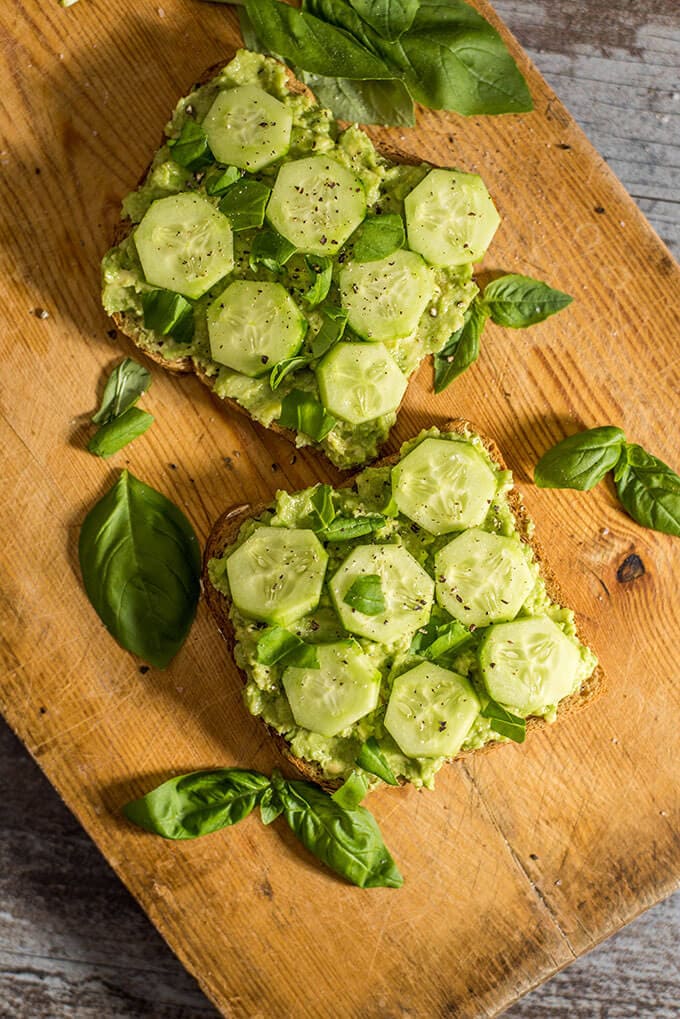 Easy and quick yet tasty and healthy avocado toast with cucumber and basil leaves.
Ingredients:
2 slices whole wheat bread
4 tablespoons mashed avocado
1 teaspoon lemon juice
1 cucumber, sliced
A few basil leaves, chopped
Salt and pepper, to taste
Directions:
Mix mashed avocado with lemon juice.
Slather mashed avocado on each bread slice.
Place chopped basil leaves and cucumber slices.
Sprinkle salt and ground black pepper.
Eat either that way or sandwich the two bread slices.
Source: giverecipe.com