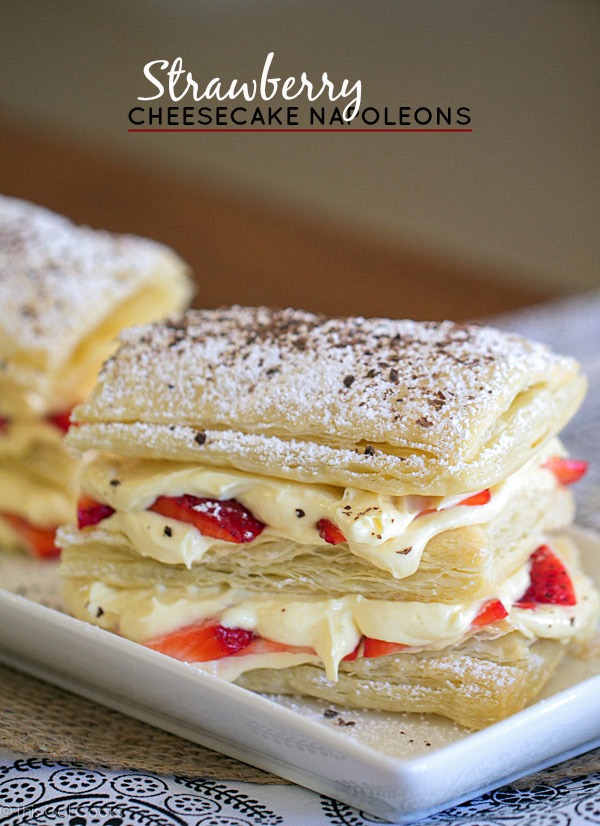 Ingredients
:
1 puff pastry sheet, cut into 3rds and thawed according to package directions
1 C cool whip
1 3.4 oz package of instant vanilla pudding
4 oz cream cheese, softened (I used low fat)
1 C + 2tbsp of milk
1 oz semi sweet chocolate, shaved
1 C fresh strawberries, sliced
Powdered sugar for dusting
Directions
:
Place the puff pastry pieces on a baking sheet. Bake at 350 for about 15 minutes. Remove from the oven and allow to cool. After the pastry is cooled, cut into 6 even sized pieces.
Combine the milk and the pudding. Whisk in the cool whip and then beat in the cream cheese.
Spread some of the pudding mixture onto three of the puff pastry pieces. Add a layer of strawberries and then another layer of the pudding mixture. Take three more pieces of puff pastry and place on top of each section. Spread each piece with some pudding, strawberries , the remaining pudding and then top each section using the remaining three pieces of puff pastry (reference photos for examples.) Dust with powdered sugar and then top with shaved chocolate.
Source:
thisgalcooks.com